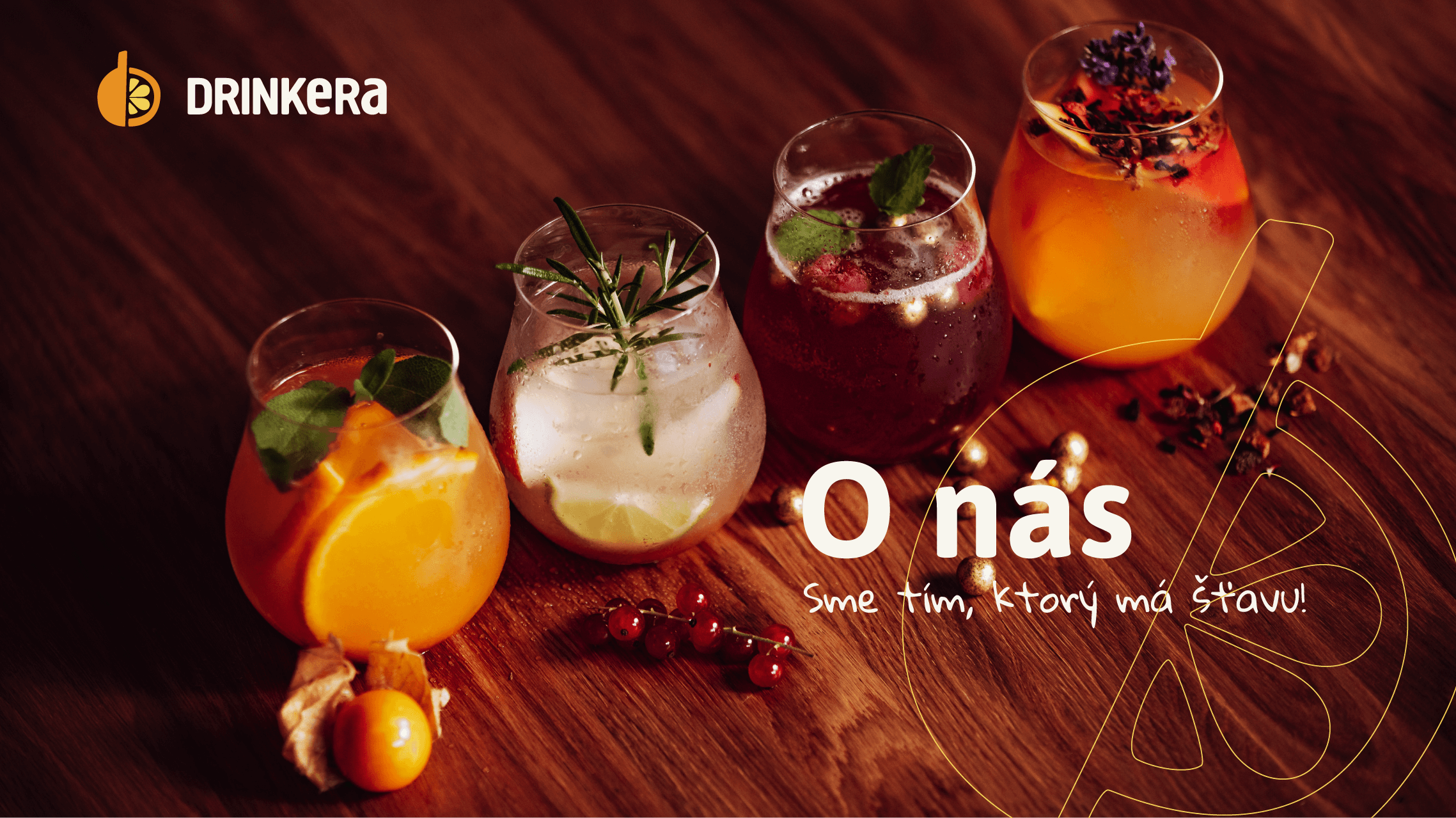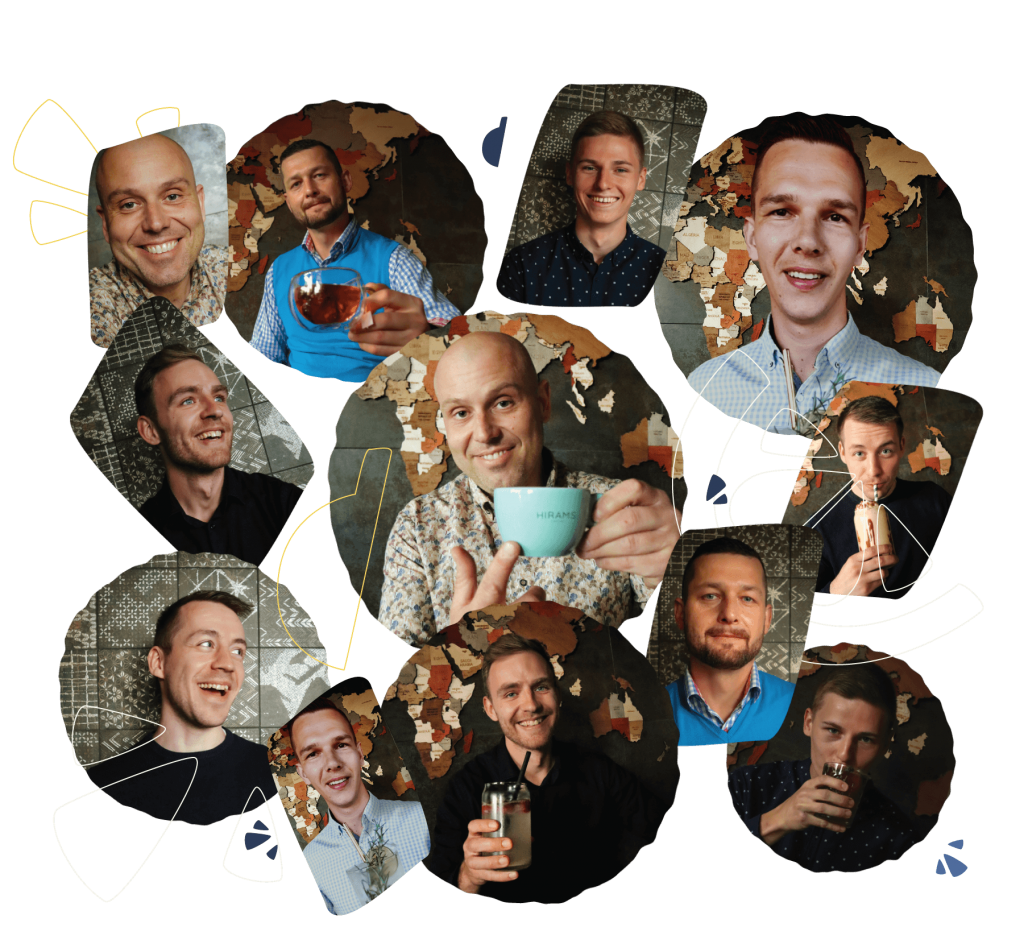 Našou vášňou sú nápoje a chceme nimi baviť svet. Celý svet!

Prinášame trendy a umožňujeme vám napiť sa poctivého a chutného nápoja kdekoľvek sa práve nachádzate. Naše nápoje prinášajú radosť do každého dňa a pomáhajú vám uniknúť z rutiny a stereotypu do sveta chuti a sviežosti.

Veríme, že sa stanú vašimi obľúbenými nápojmi, ktoré si vychutnáte u seba doma alebo v obľúbenej kaviarni.

Náš sortiment vyrábame z poctivých prírodných surovín a vždy podľa horúcich trendov. To všetko pre vaše potešenie.

2013
Vzniká vízia projektu Drinkera SK. Juraj robí prvé kroky v podnikaní. Formuje obchodnú stratégiu a určuje sortiment pre Horeca segment.
2014
1. apríla vzniká značka Drinkera SK Stávame sa partnerom anglického producenta Beyond the Bean pre SR.
2015
Stávame sa oficiálnym importérom a distribútorom značiek Sweetbird, Zuma a Cosy Tea pre SR.
2016
Drinkera sa rozrastá o prvých pracovníkov. Rozvíjame myšlienku produkcie našich vlastných sirupov, káv a čajov. Načrtávame si ciele rozvoja Drinkery.
2017
Počet našich obchodných partnerov na Slovensku presiahuje 300 prevádzok.
2018
Napĺňame prvý cieľ – vybudovali sme celoslovenskú distribúciu. Náš tím sa rozrastá na 6 ľudí.
2019
Stávame sa 5. najväčším obchodným partnerom Beyond the Bean v Európe.
2020
Prichádza Covid kríza, HoReCa je na kolenách. Otvárame vlastnú prevádzku Metropola Café & Bistro v Martine so samostatným 10 členným tímom. Metropola je náš flagship – miesto, kde môžete ochutnať celý sortiment. Spĺňame ďalší cieľ z roku 2016. Náš tím sa rozrastá o ďalšieho člena – spolu je nás už 9.
2021
Spoločnými silami prekonávame Covid krízu. Drinkera sa mení na eseročku troch priateľov a partnerov. Prechádzame redizajnom a získavame novú identitu.
2022
Snívame ďalšie veľké sny, ktoré sa blízkej budúcnosti stanú skutočnosťou.